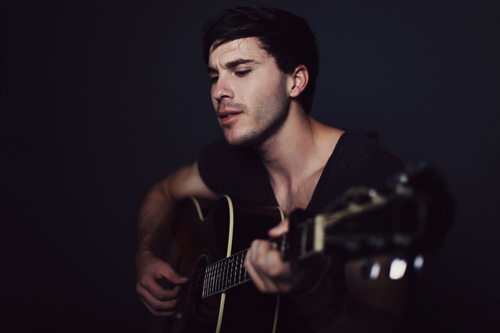 SAMA 2014 Nominee
'Male
Artist of the Year'
and
'Best Pop Album'




SOUTH AFRICA'S RISING STAR





The famous singer - songwriter

from Cape Town,

is now ready to inspire European audiences.




'

I'm not the best at

speaking, but through music,

it's

completely natural.

Music - It takes up a lot of

my time, it drives me, it

makes me who I am.

'




More information & booking contact:

wulf@griot.de






LIVE VIDEO

:

Take Yours, I'll Take Mine



BOOK A CONCERT
TOURING PERIOD EUROPE 2016
:
summer 2016 & on request

Travelling party: 2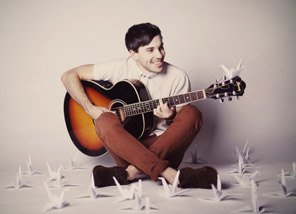 BOOKING CONTACT


Should you be interested in inviting Matthew Mole for a concert or in getting more information please do not hesitate to contact us.






Booking contact Europe and all other inquiries:





More about Matthew Mole:


Website

//

Facebook

// Twitter //

YouTube




___________________________________

In 2013 Matthew Mole's debut album 'The Home We Built' entered the local iTunes charts at No. 1 on its release, making Matthew Mole South African's first artist ever to achieve this.
The song "Take Yours, I'll Take Mine" from this album has now reached more than 700,000 views on Youtube.
23-year-old Matthew Mole is known for his eclectic blend of folk with electronica undertones. As a one-man band he masters every instrument whether it's a banjo, ukulele, organ, piano, guitars, drums or several percussive instruments.
Influenced by bands like Mumford & Sons, Passion Pit and Gold Panda,
Matthew Mole has created the perfect mixture of modern folk music and electropop: Electro - Folk.
'If you had to force something out of me, I'd tell you that I play folk music. Folk music with an electronic backbone.'

Having played all big local festivals in South Africa, Matthew Mole is now keen on moving further and take the next steps overseas.
'I hope that this musical adventure, way of life if you will, I'm taking will help you to enjoy whatever adventure you are taking.'
Let's join him on this adventure!

WATCH MORE VIDEOS OF MATTHEW MOLE:
LIVE VIDEO: Autumn
OFFICIAL VIDEO: Same Parts
LIVE VIDEO: Heartbreaker (Will.i.am Cover)