BOOK A CONCERT


RUPA & THE APRIL FISHES ON TOUR



TOUR PERIOD EUROPE 2015
15-27 September 2015
Other dates on request.
Travelling party: 9 (8 on stage)

MORE INFORMATION &
BOOKING CONTACT

Should you be interested in inviting Rupa & The April Fishes for a concert in 2015 or in getting more information please do not hesitate to contact us:



BOOKING CONTACT EUROPE:


Marion v. Gaudecker, GRIOTproduction:
marion@griot.de

UK: katja@griot-booking.co.uk

Benelux: rene@earthbeat.nl



LISTEN TO THE NEW ALBUM




We will provide promoters that send a mail to us with sound material on an exclusive basis.





VIDEOS

-

BUILD

//

WEEDS

//

METAMORPHOSIS




_____________________________________


NEW ALBUM

- OVAL


Working together with composer/arranger Mark Orton (Tin Hat, composer for film Nebraska), the songs on OVAL lay bare the raw lyricism of Rupa's melodies while adding the rhythmic and harmonic depth of Orton's arrangements, which were rendered impeccably by Grammy-nominated Quartet San Francisco and producer/bassist Todd Sickafoose (Ani DiFranco, Andrew Bird).

Listenable and approachable, OVAL showcases the dynamic range of Rupa's songwriting, with compositions in French, English and Hindi and styles as diverse as waltz, tango, sea shanty, ghazal, and folk rock all cohesively brought together by Orton's cinematic approach and the singular warmth of Rupa's voice. The collection includes a timeless version of Rupa's tantalizing slow milonga written in honor of the urge to merge, "Maintenant," a heart-rending recording of a love song in a time of loss, "Wishful Thinking," and a haunting cover of classic ghazal "Woh Kagaz Ki Kashti" by the late Jagjit Singh.

In addition to collaborator Todd Sickafoose, who produced OVAL with Rupa and the last Rupa & the April Fishes release BUILD

(2012), the lineup on this album includes the Quartet San Francisco, JHNO on duduk, Ben Goldberg on clarinet, Allison Miller on drums, Jonathan Goldberger and Adam Levy on guitar, Rob Reich on accordion and Prasant Radhakrishnan on carnatic saxophone.
Rupa will be available September 16-27th to present these luscious arrangements in Europe.
RUPA & THE APRIL FISHES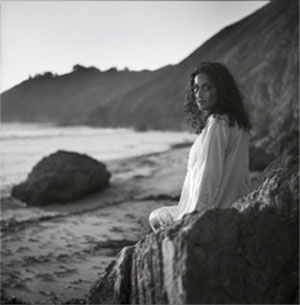 OVAL - LIVE IN 2015

Crafting a sound that is uniquely their own through the mash-up of musical styles
from around the world, Rupa & the April Fishes deliver a live performance that is captivating,
evolving and constantly pushing at concepts of genre and limits.
Fiery, engaging and wide-reaching, their music is the soundtrack for a world teetering on
the edge of itself--with love, longing, loss and a sense of humor.

With the addition of string quartet on this tour, the band's sound is situated somewhere in the neighborhood of
Classical Crossover, bringing a delicacy together with the force of Rupa's compositions.

This current tour will include songs from the upcoming album OVAL as well as
new arrangements of old favorites from the band's prior three studio albums:
- the French stomp-cabaret of eXtraOrdinary rendition (2007),
the Latin ska grooves of este mundo (2009),
and the swinging big band and samba reggae of BUILD (2012).

By far the most varied and musically rich offering to date, Rupa & the April Fishes will
present their signature balance of careful composition with wild improvisation
through new songs and a fresh approach to their classics.

Booking contact and other inquiries: marion@griot.de